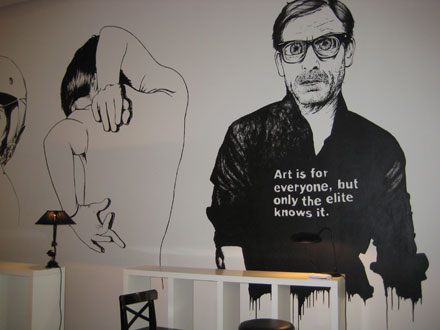 Groot voordeel van een weblog als dit is de tips die het oplevert. Zo schoof één van mijn buren een artikel onder mijn deur waarin verwezen werd naar een artikel van Malcolm Gladwell in The New Yorker, Latebloomers. Het artikel gaat over de verhouding tussen creativiteit en leeftijd, waarover ik hier schreef.
Het artikel van Gladwell is grotendeels gebaseerd op studies van David Galenson. Deze heeft uitgebreid onderzoek gedaan naar leeftijd en creativiteit en hierover een boek gepubliceerd: Old masters and young geniuses, The two life cycles of artisctic creativity. Hierin onderscheidt hij twee soorten creativiteit: de experimentele en de conceptuele: 'Experimental innovators work by trial and error, and arrive at their major contributions gradually, late in life. In contrast, conceptual innovators make sudden breakthroughs by formulating new ideas, usually at an early age.' Hij geeft vele voorbeelden aan de hand van bekende kunstenaars.
Gladwell en Galenson zijn het erover eens dat creativiteit niet leeftijdgebonden is. Er zijn veel voorbeelden van kunstenaars die hun belangrijkste werk aan het begin van hun werkend bestaan hebben gecreëerd, maar evenzoveel voorbeelden van hoofdwerken die op latere leeftijd tot stand kwamen. Of er in de studie van Galenson ook voorbeelden zijn van conceptual innovators die zowel op jonge als latere leeftijd hoofdwerken schapen weet ik niet, ik heb het boek niet zelf gelezen.