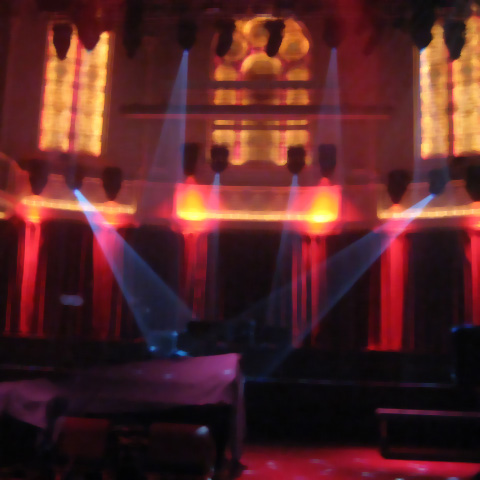 De grote zaal van paradiso oogde vlak voor het begin van night of the unexpeted 2011 als een david lynch decor. Vol verwachting klopte dan ook ons hart.
Daar was de opwinding wel mee ten einde. Er waren mooie optredens, onder andere van Sarah Nicolls die een stuk van michel van der aa uitvoerde.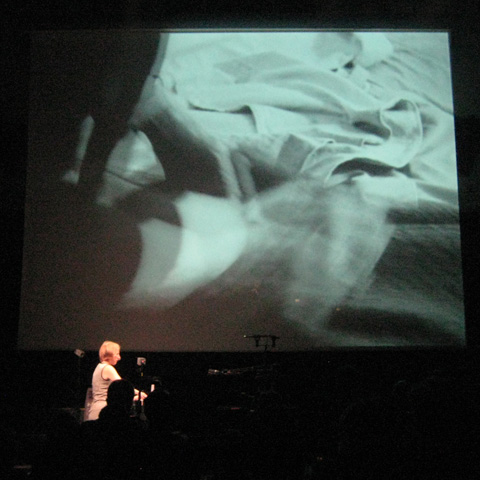 Maar de extreme dynamiek die het meest kenmerkende is voor de nights of the unexpected ontbrak. Het was braaf. In voorgaande edities wisselde de meest verstilde muziek af met snoeiharde noise. Nu kwam na een boeiend optreden van hauschka, de muzak van thundercat feat. austin peralta. Tevoren had ik me al verwonderd hoe dit soort slappigheid op het programma was gekomen, door de plaatsing in het schema zakte de avond volledig in elkaar. Temeer daar er op dat moment geen optreden in de kleine zaal was.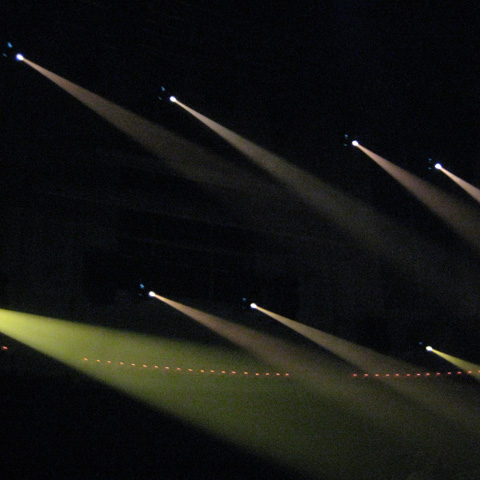 Waarschijnlijk vanwege de minder boeiende line-up waren er dit jaar minder bezoekers. Maar wellicht kwam het doordat er dit jaar 3 edities in verschillende steden waren. In ieder geval hoop ik niet dat het festival definitief inslaapt.